The house before, during and after renovations. Everyone thought we were crazy when I showed them the pictures of how the house as it looked when we bought it, but we had a vision of the future!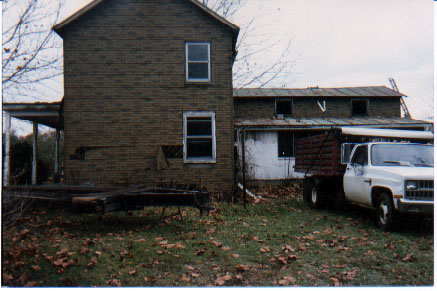 BEFORE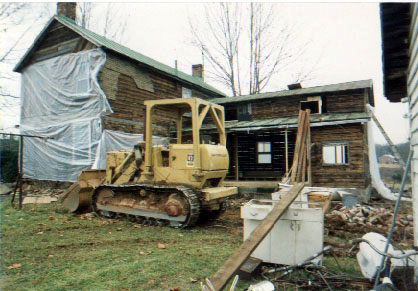 DURING

DURING

AFTER
This is my sister and brother-in-law visiting from Florida.

BEFORE

DURING
Our aluminum foil house. We spent one summer with just the celetex on the out side. We didn't have air-conditioning that summer... but the reflective properties worked well.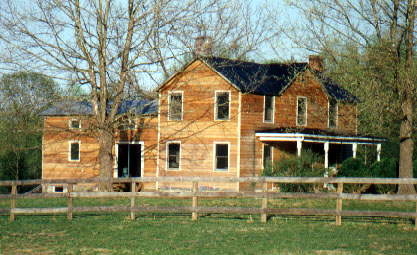 DURING
At last all the siding is on. Holger measured and nailed it, I was the cut man.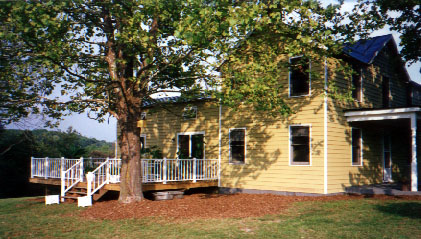 AFTER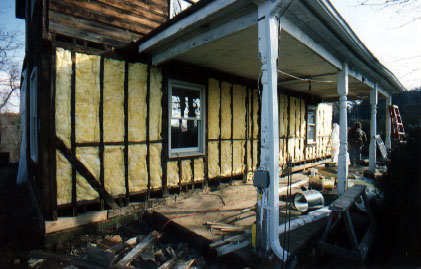 DURING
We removed all the exterior siding....Brick asphalt tiles and the old sheathing and windows , then we rewired, added and installed new windows, insulated and sheathed and finally put on new siding. All from the exterior so as to leave the interior plaster and walls intact. The house originally had no insulation save wasp nests!

DURING
We had to replace the sill on this side of the house. Fun job for Holger!


Our Aluminum Foil House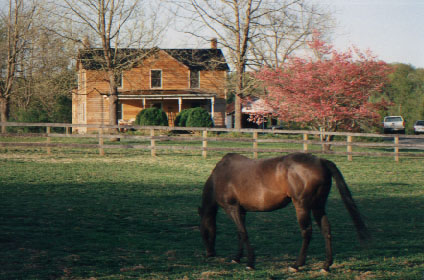 DURING.
Spring in Virginia, the dogwoods in bloom and the grass is green!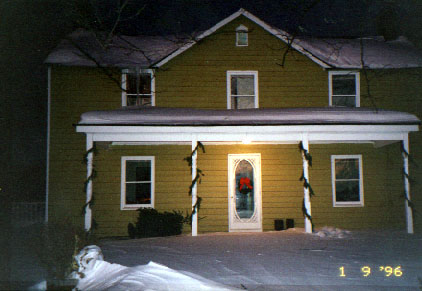 Winter 96 Snow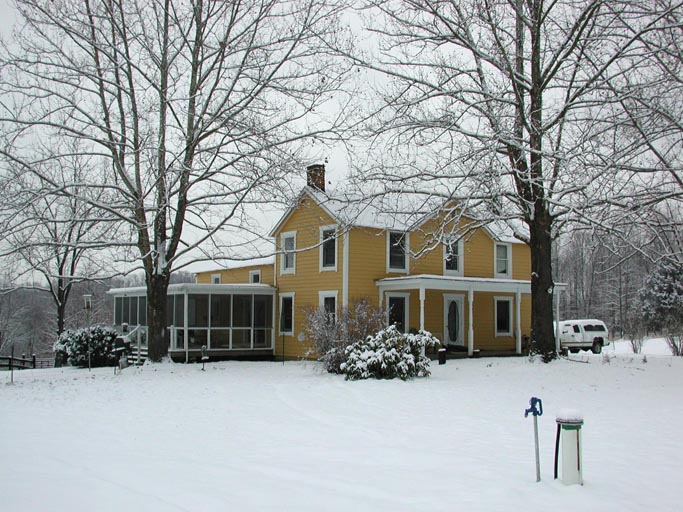 Winter January 2003
Back to Ice Pond Airedales